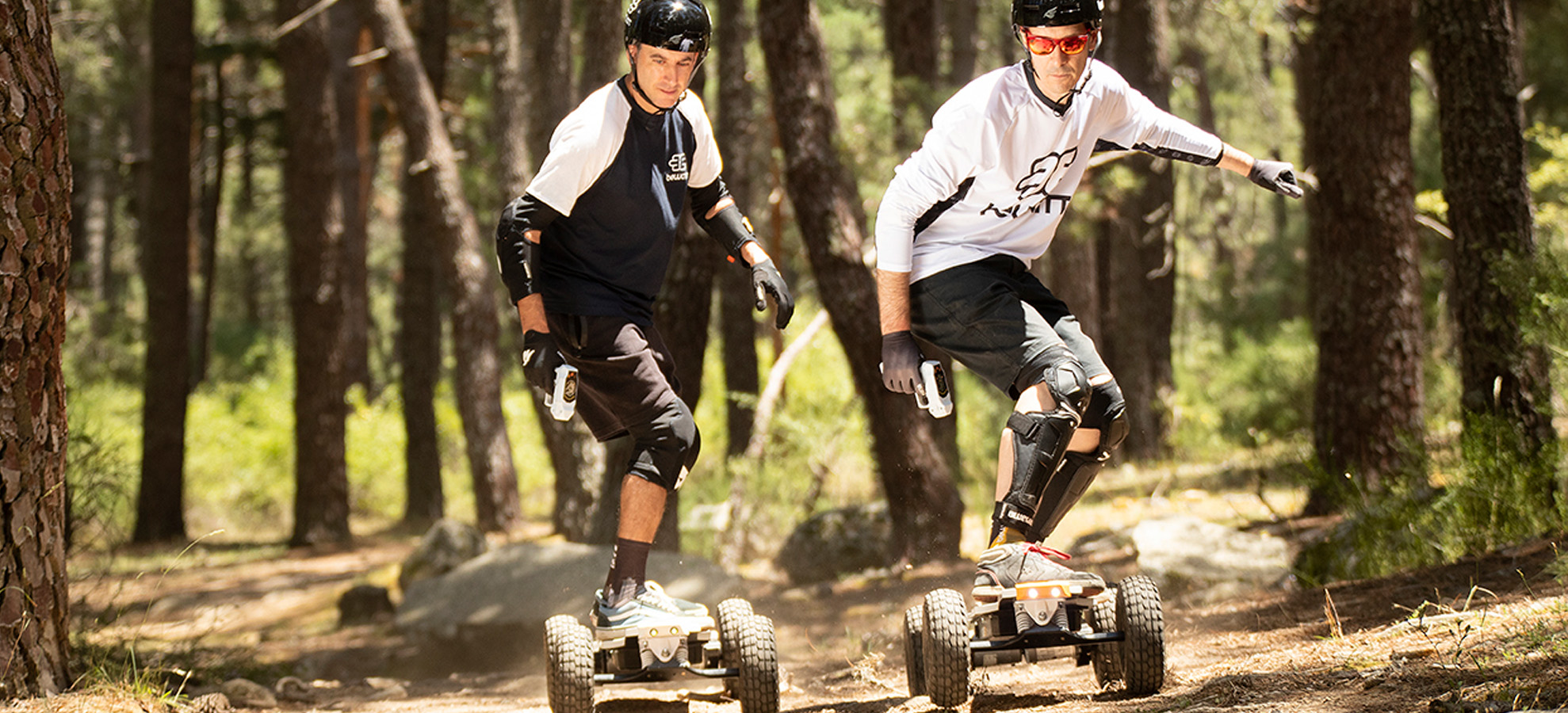 More robust and powerful, the BEWATT Mountain e-skateboard features the longest battery life on the market. It's the perfect choice for 100% off-road mountain rides or for trails and city routes.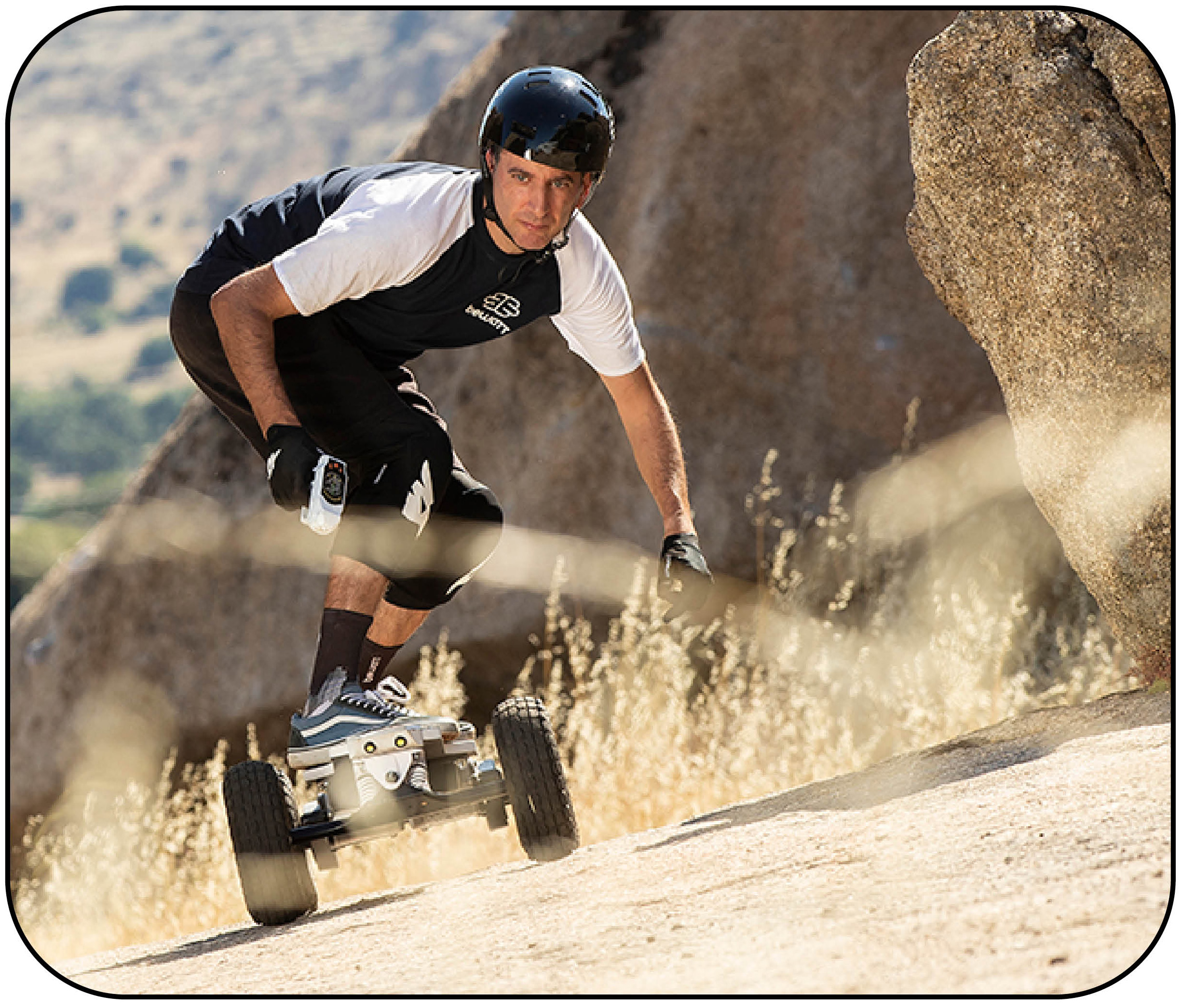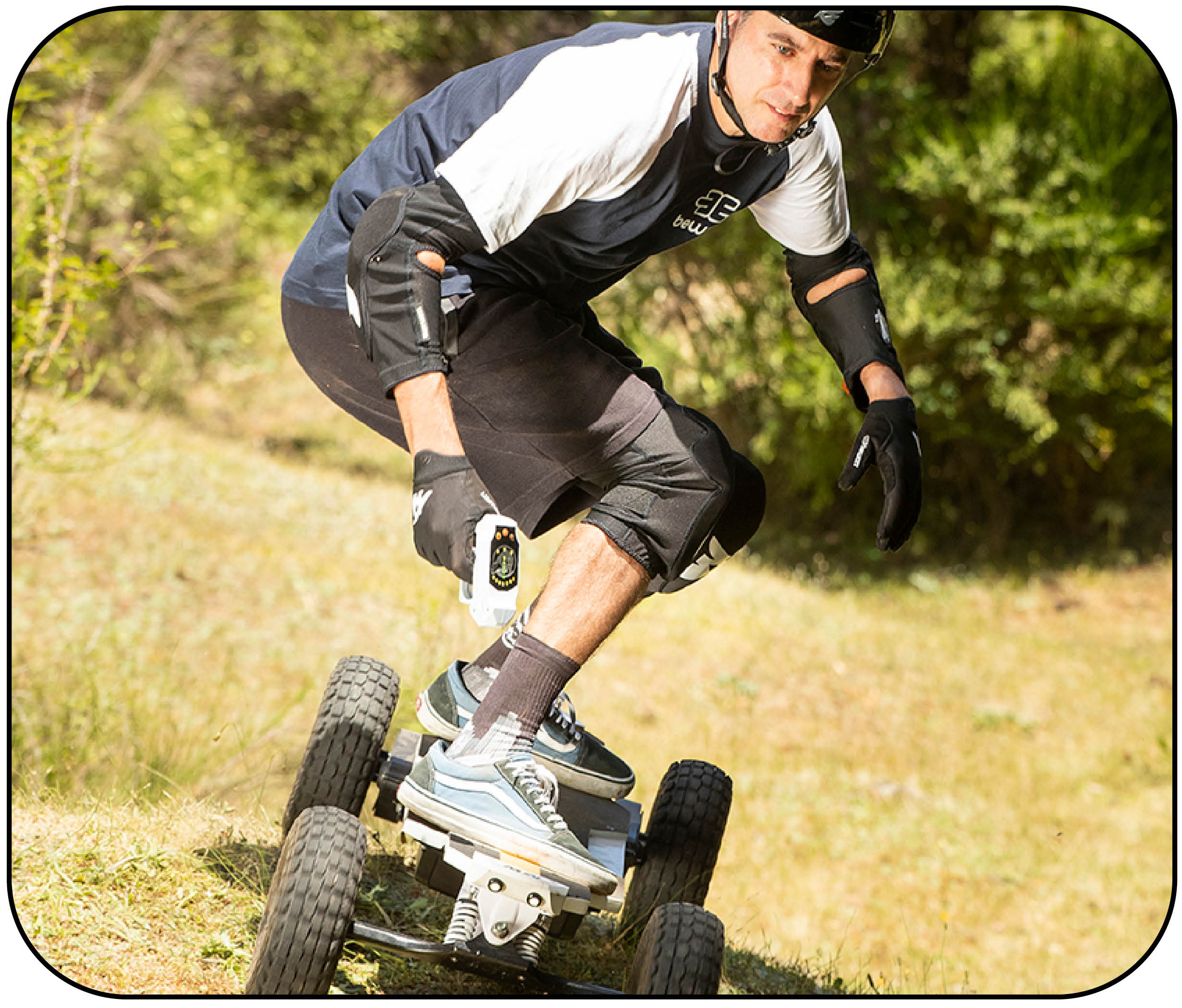 Pioneers for eleven years, we bring you the first e-skate models of their kind, fitted with dual rear motors. Putting the experience from our expertise in mountain skateboards, we've equipped them with capable motors and regenerative brakes.
Experience maximum power and range thanks to in-house manufactured Lithium batteries, with the latest generation of high discharge cells. This range incorporates Battery Management System (BMS) technology. With maximum safety, it intelligently controls the charging and discharging of the cells with an automatic protection mode.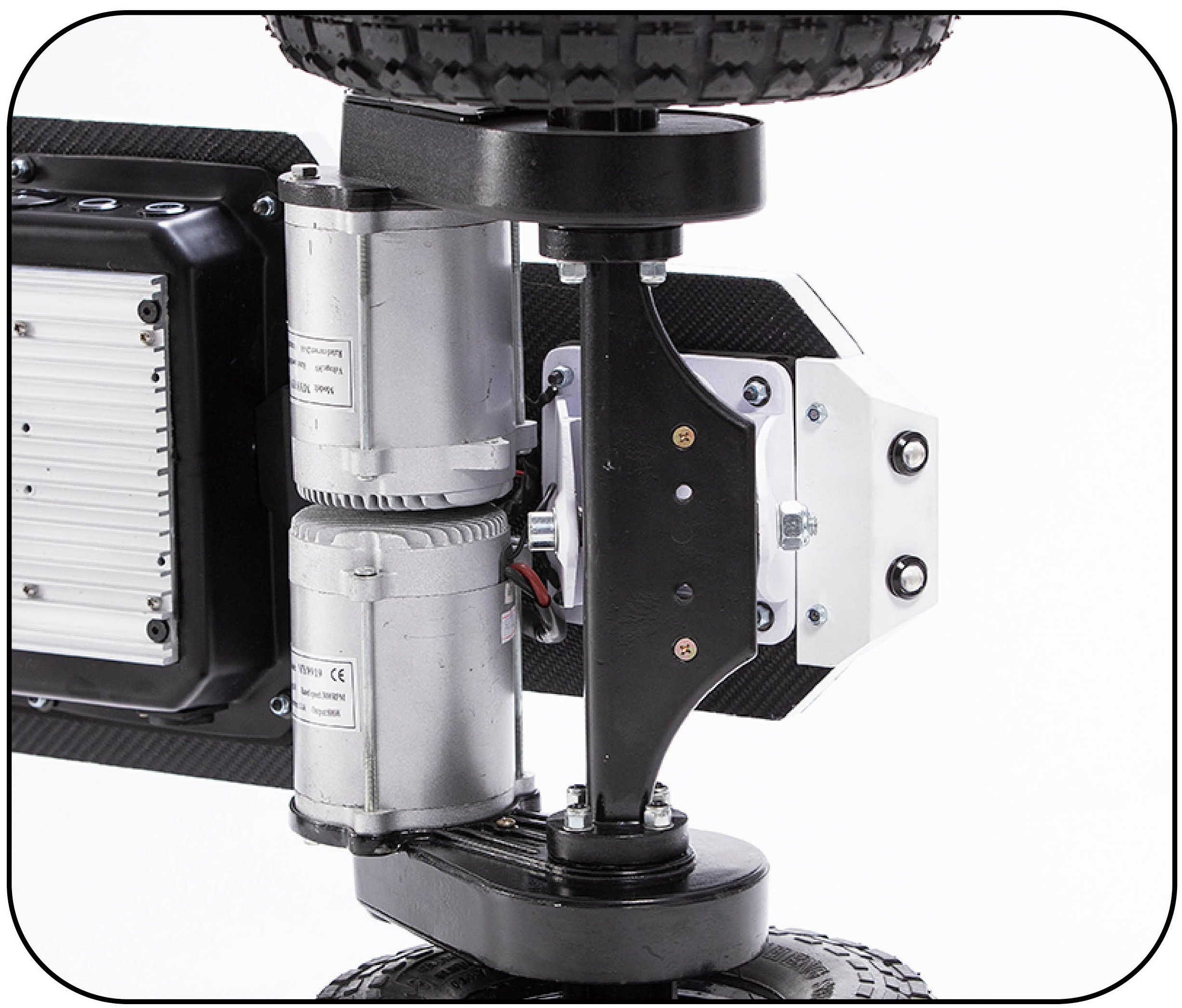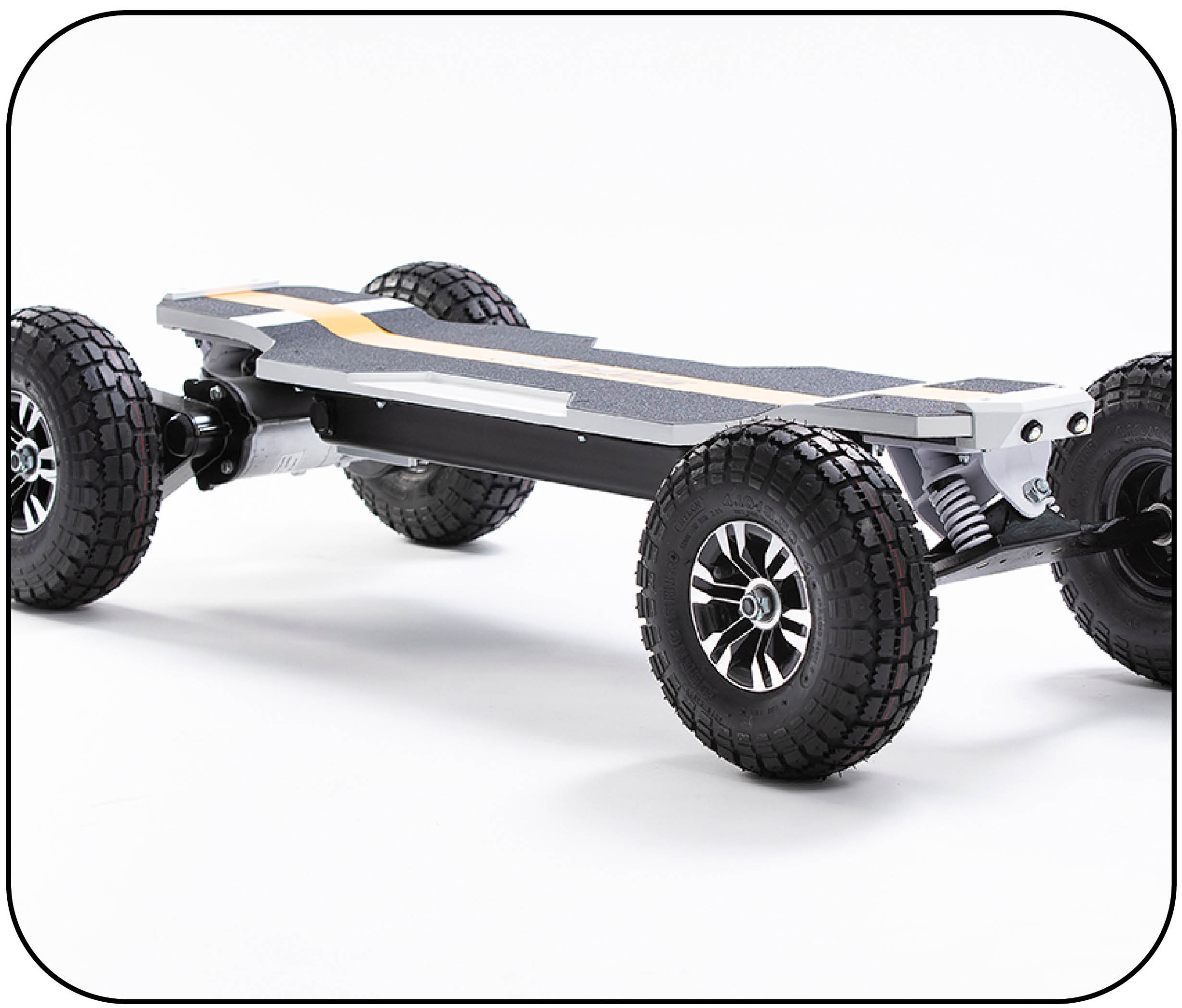 Both boards are designed with a concave shape allowing for a lower centre of gravity offering greater manoeuverability and stability.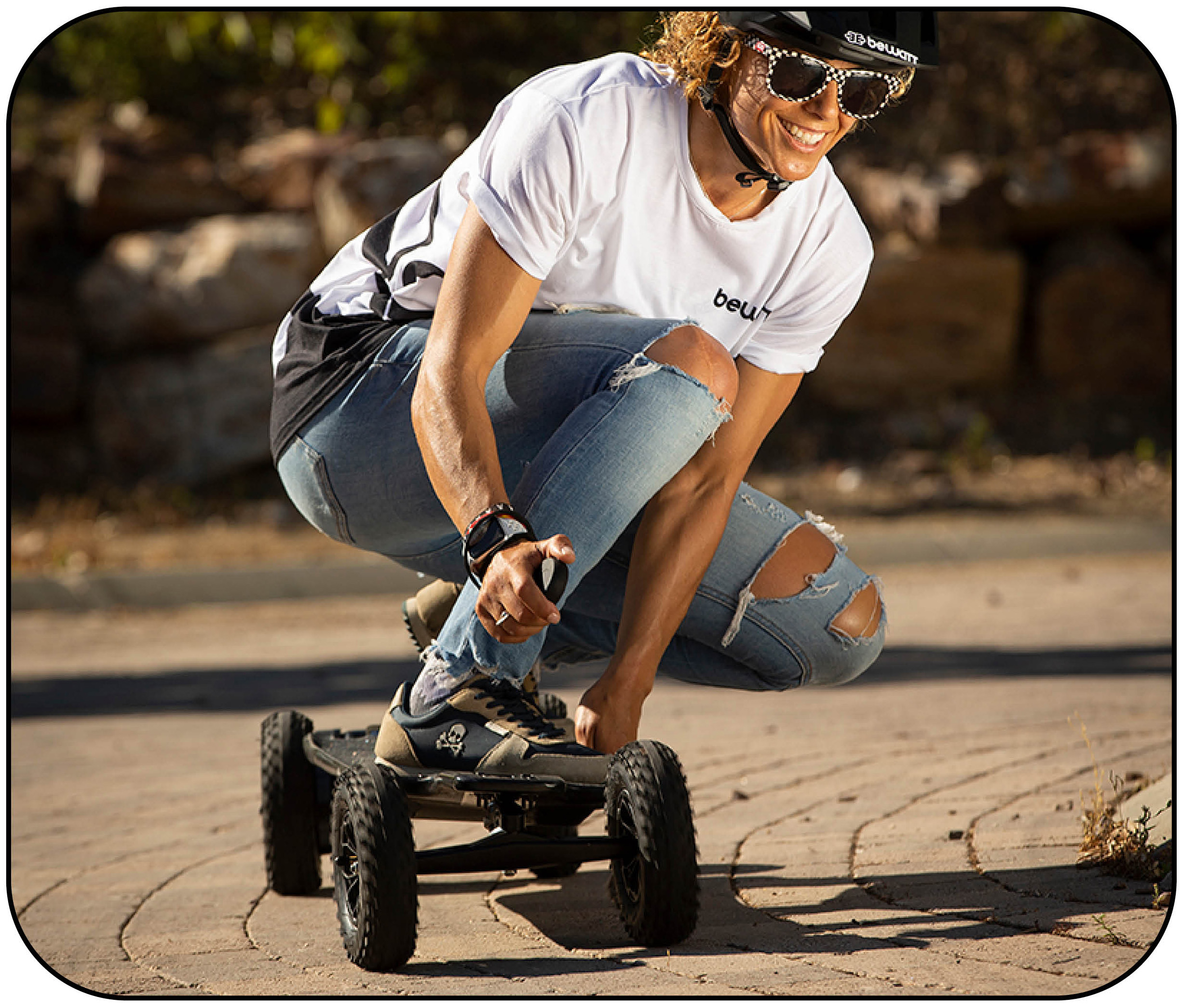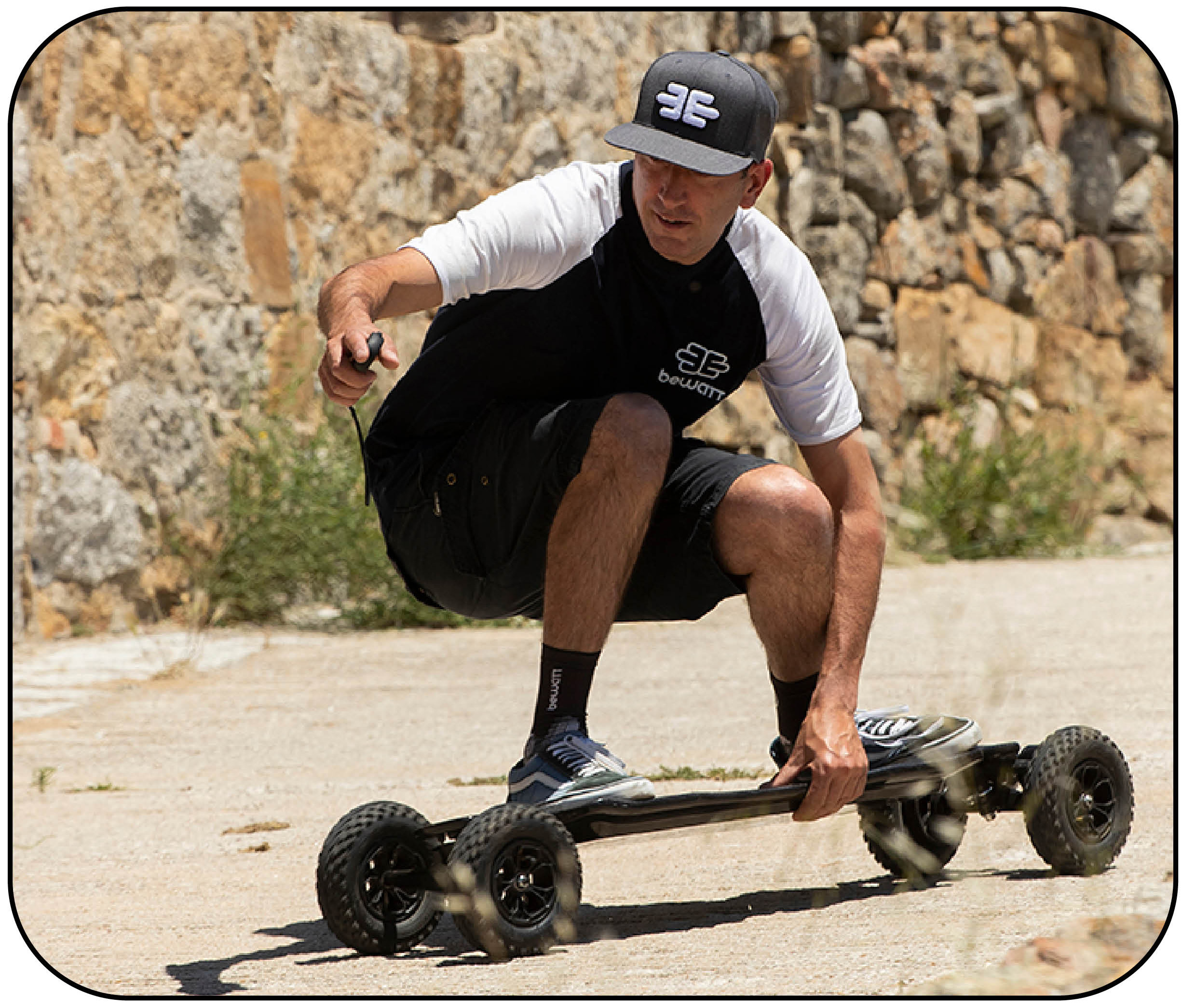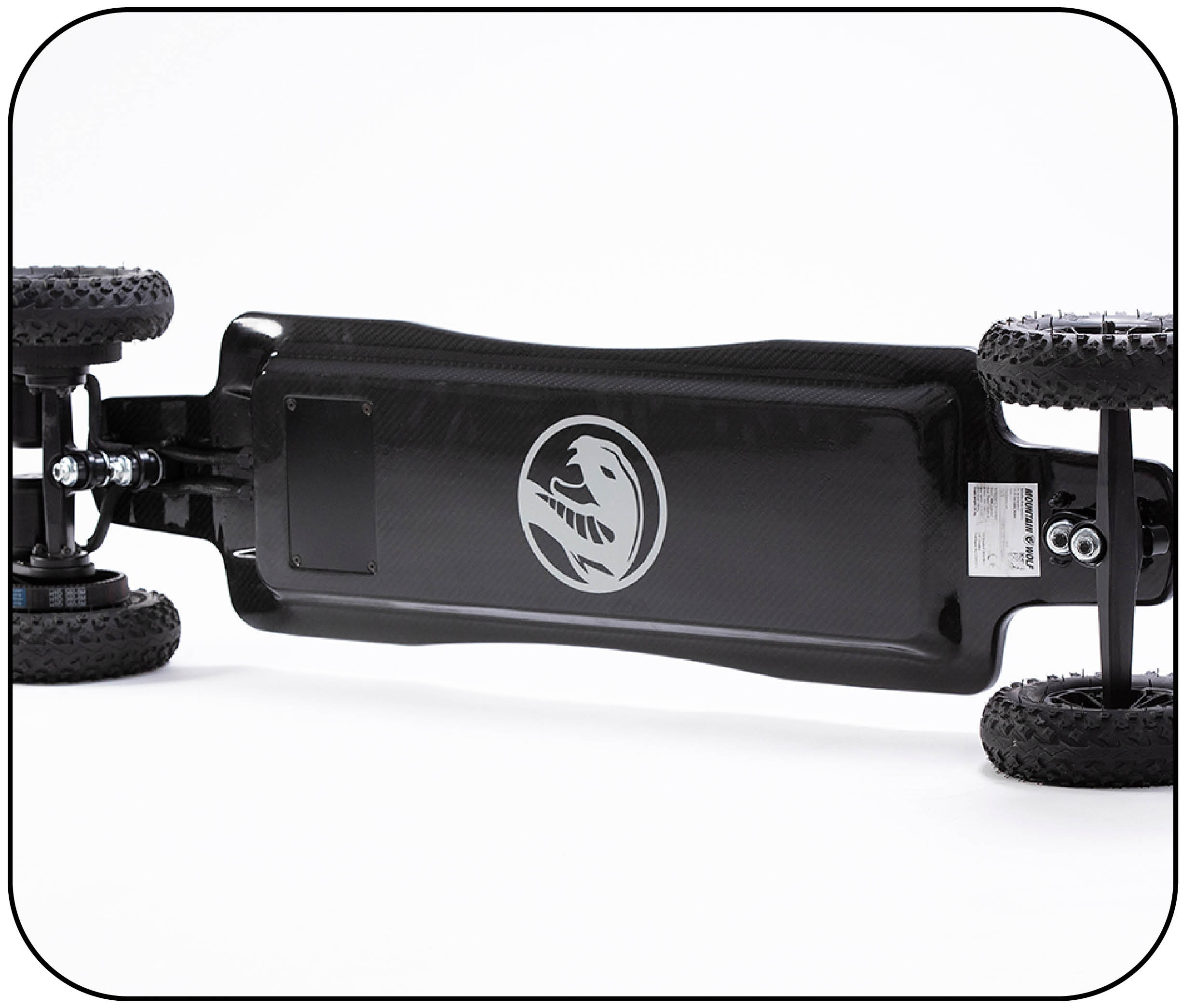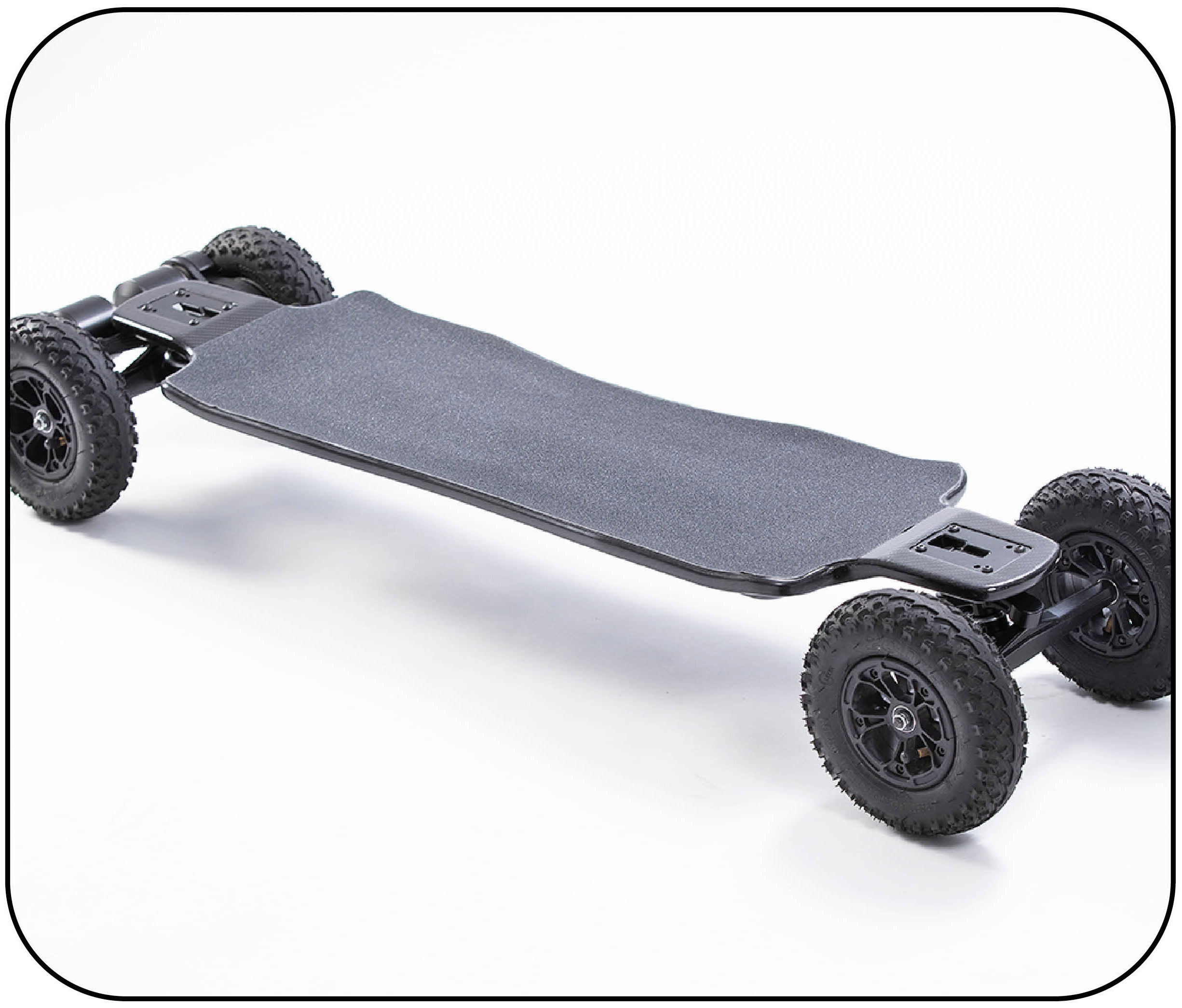 Thanks to our exclusive customisation service you can live the experience of transforming your BEWATT e-skate into something totally unique in the world. Much more than just changing the color or putting a predefined design on your electric skateboard.