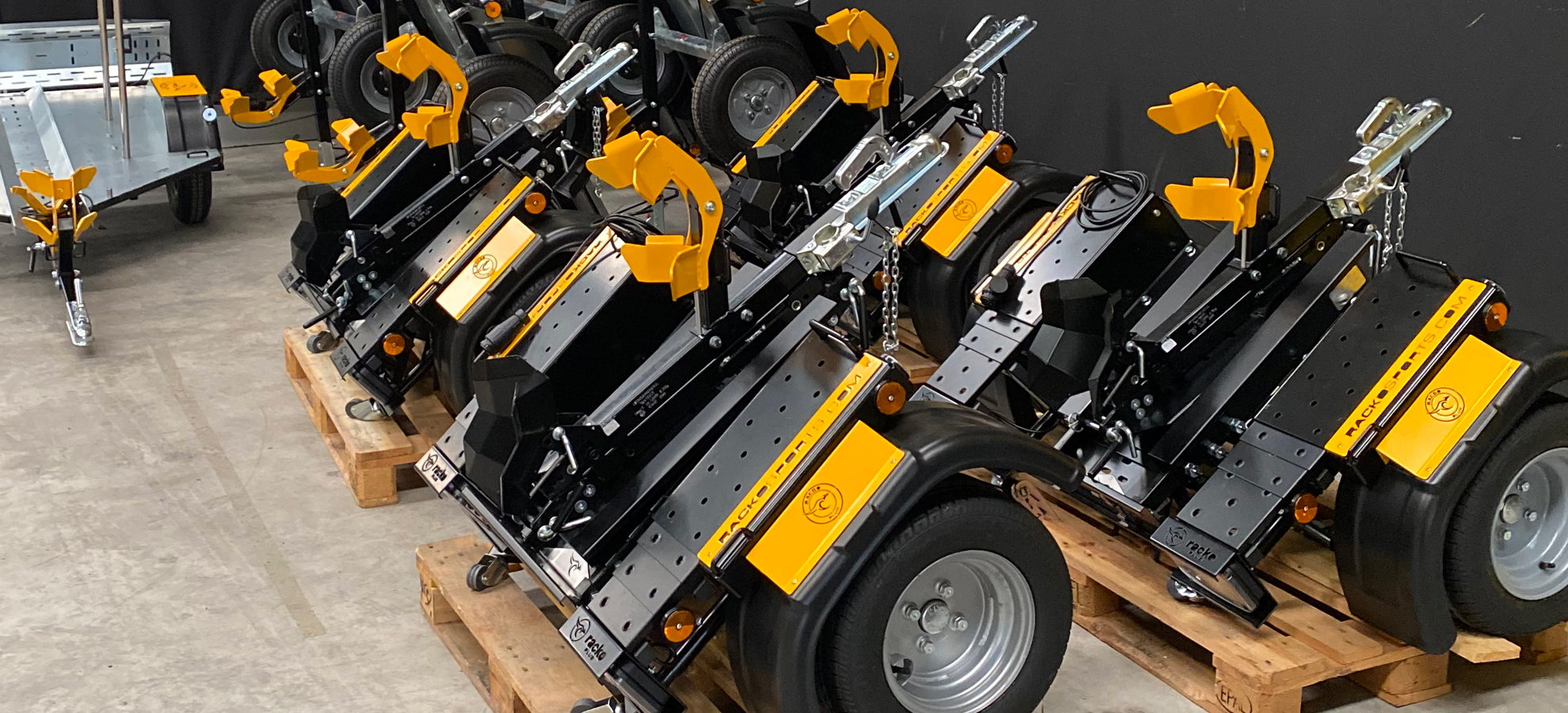 MMA 500/750 kg
Folding and Swingarm
Fast loading System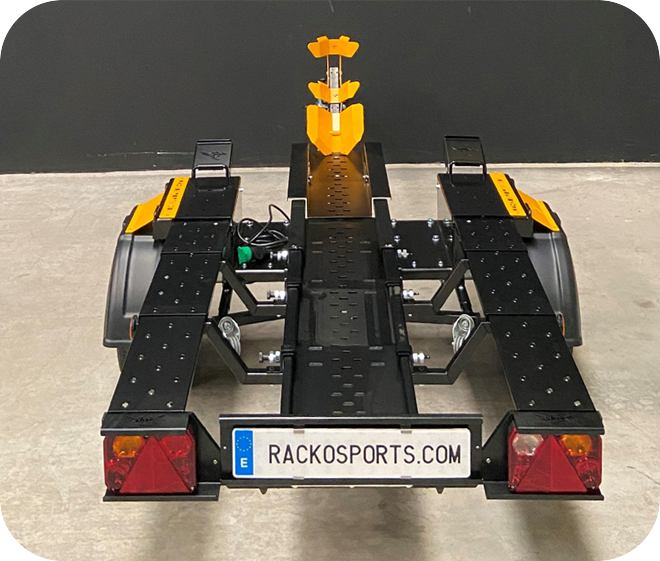 TELESCOPIC foldable trailer for all types of motorcycles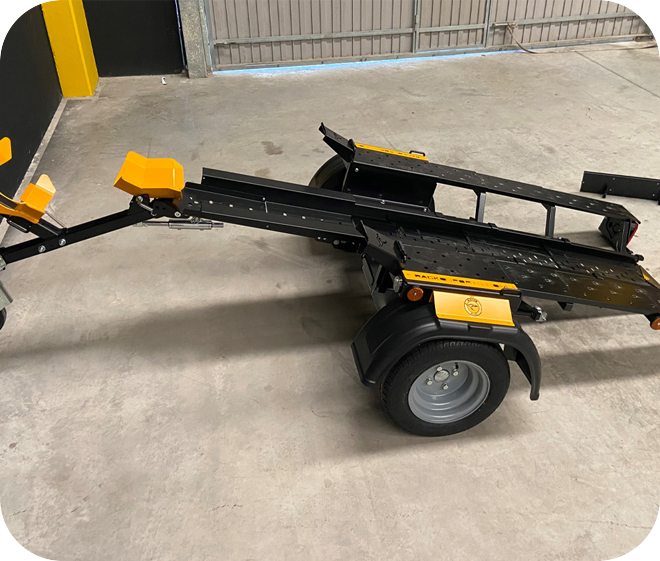 It ́s design Foldable and with swingarm Telescopic to optimize space in the store place. Great stability and total range for load and upload the motorcycle. The trayler is certificated and patented for all UE countries. Solft Load and upload the motorcycle trayler using a hydarulic stabilizer and it ́s possible to carrying hadle even foldable by our trolley system.

The Jockey wheel help in the movement when the trailer is not connected ot the vehicle.
Chain sling Set is including to support your motorcycle.
The trailer is ready to be use in the reception
Trailer for a motorcycle manufactured and designed with the highest technology.High strength materials, galvanized steel and baked paint. 2,10 meters maximum high in the stockage.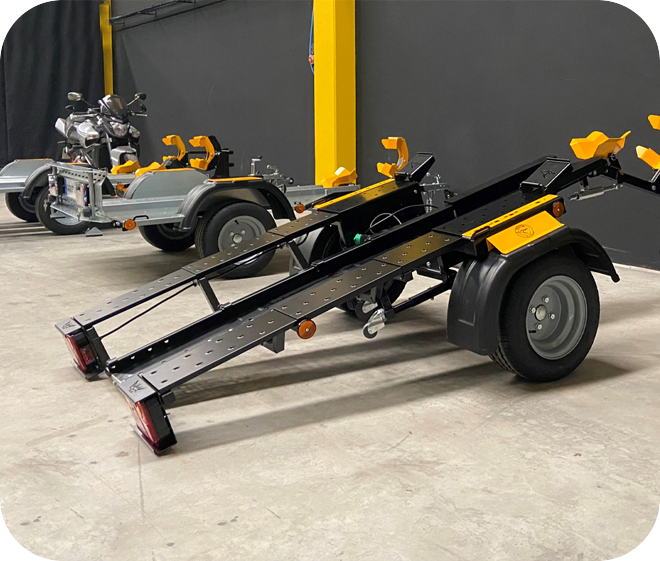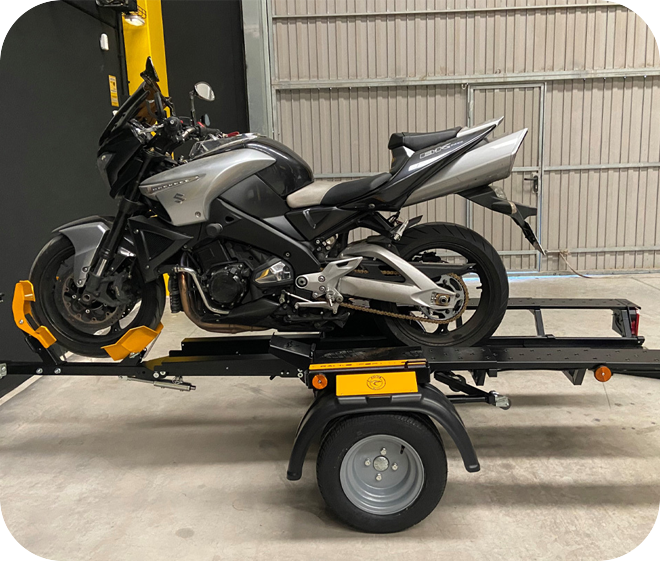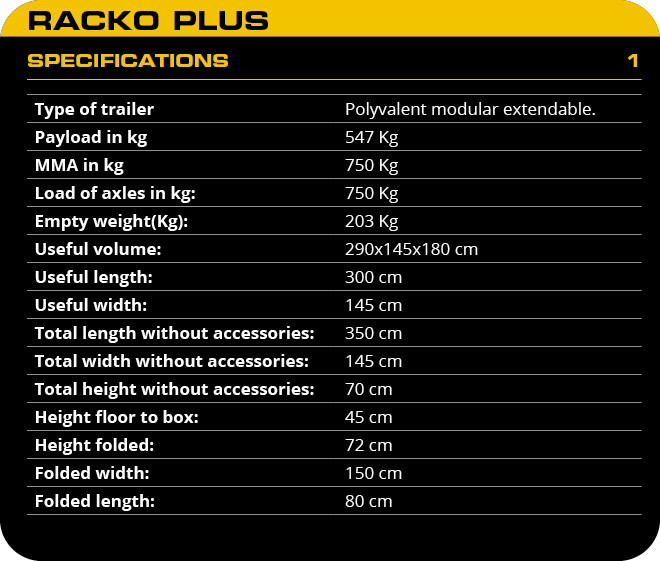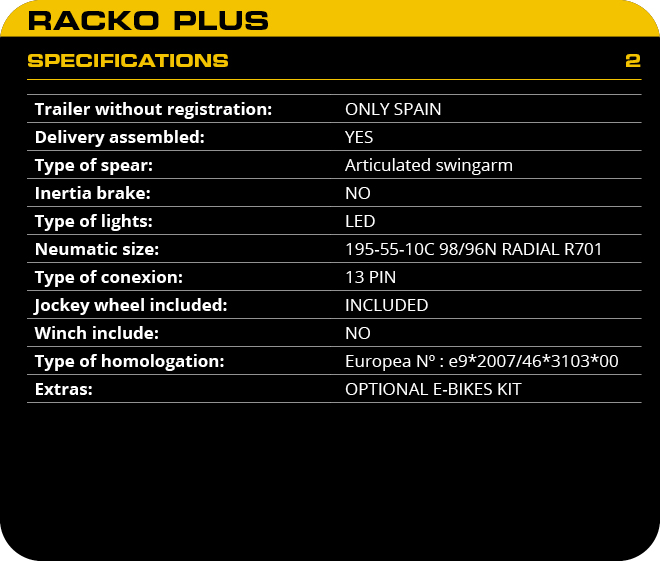 1. Design patented and homologated by us
We respect the quality standards, providing reliability and effectiveness.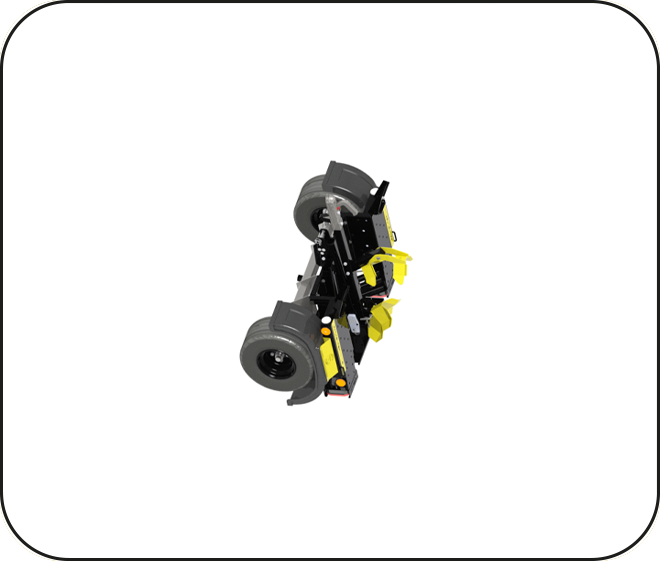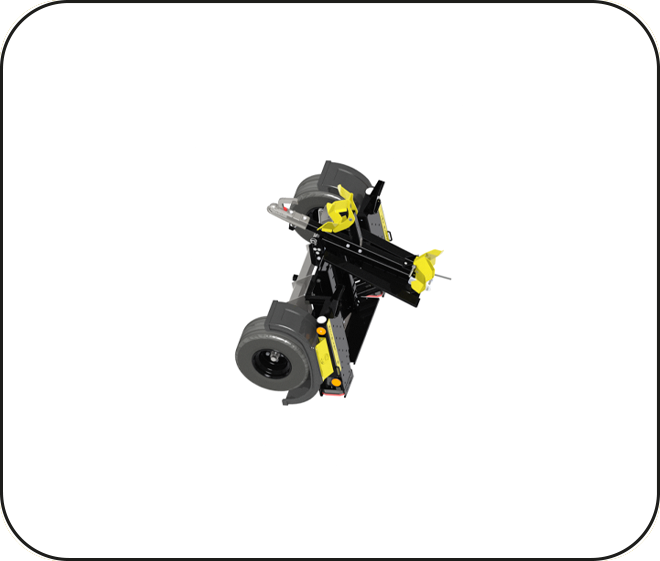 2. First and principal fold of the trailer
It has two simple security pins for its deployment that ensure rigidity.
The pins are removed to be able to articulate lthe trailer.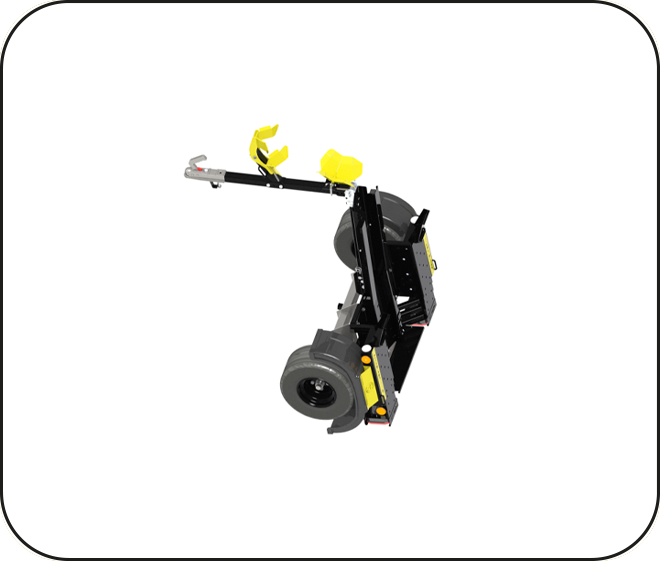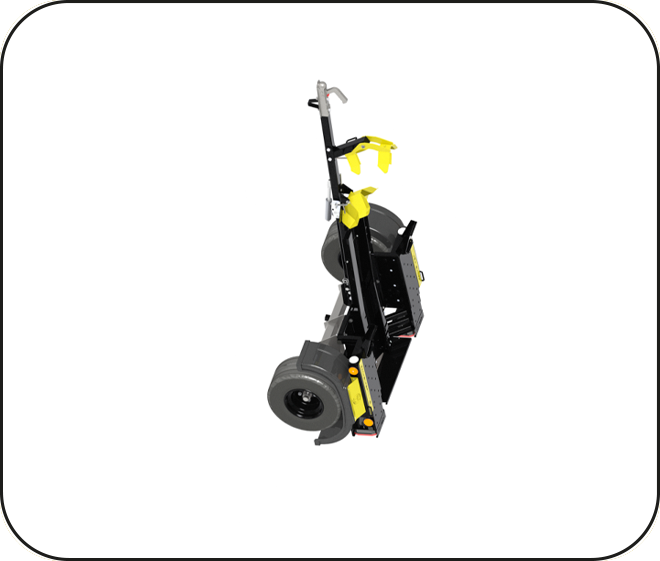 4. Secure the second joint of the trailer
Deploy the trailer until it's vertical, then check the pins again.
5. Vertical position of the trailer with the spear totally rigid
Placement of the hydraulic shock absorber for a soft and secure tilted of the ramp.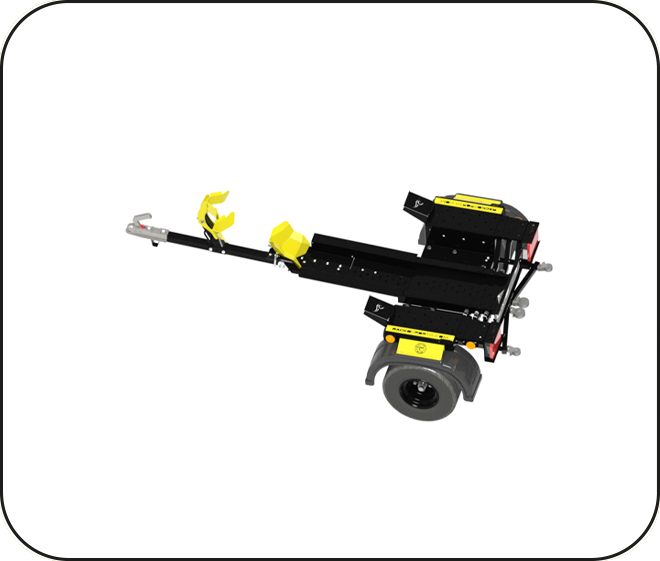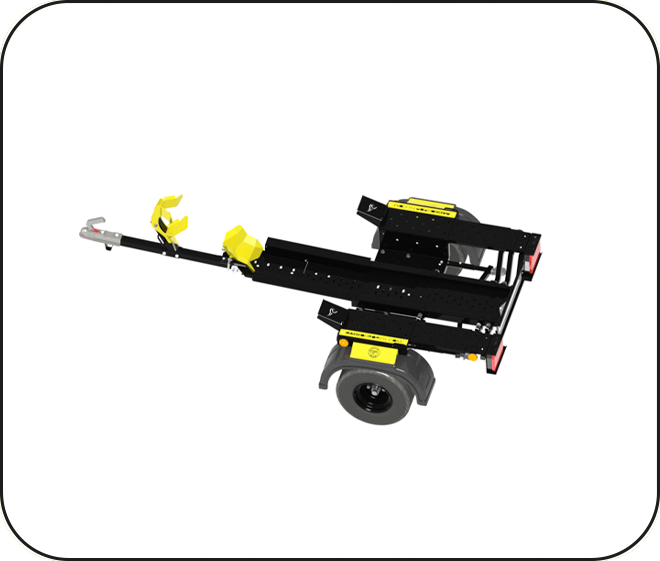 6. Trailer in work position
When the trailer stops in horizontal position the troley system picks up automatically and then we proceed to connect the trailer to the vehicle.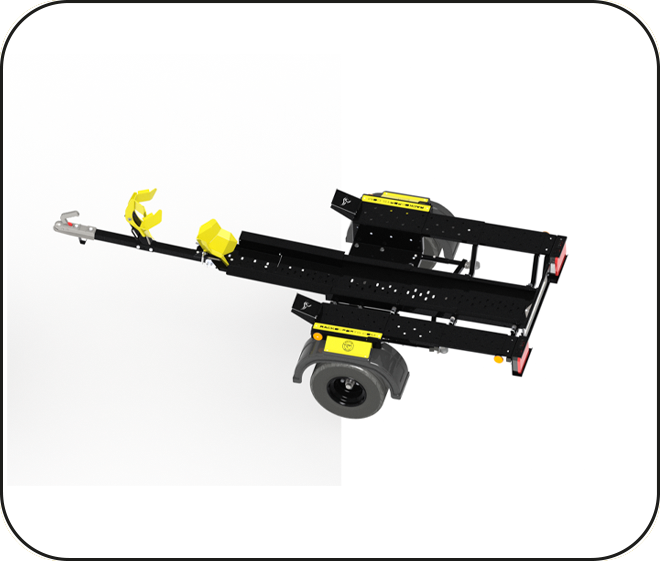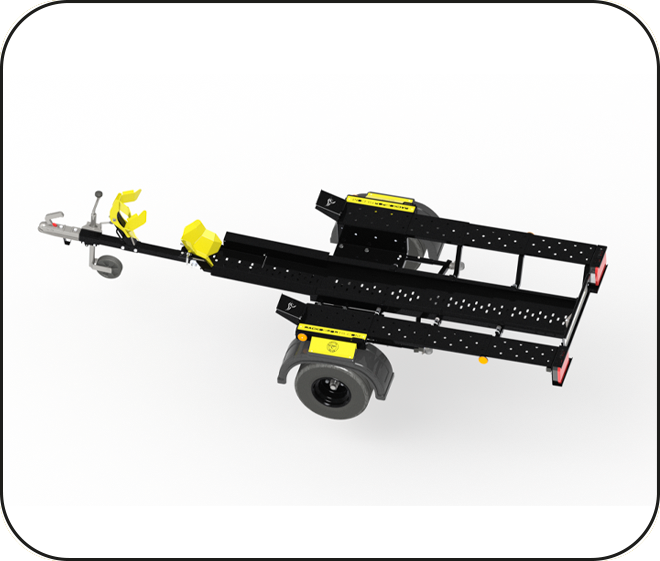 The anti - slip lateral ramps , they offer you stability to execute the action of get up or down the bike. Thanks to them will keep a good balance and keep save on the trailer.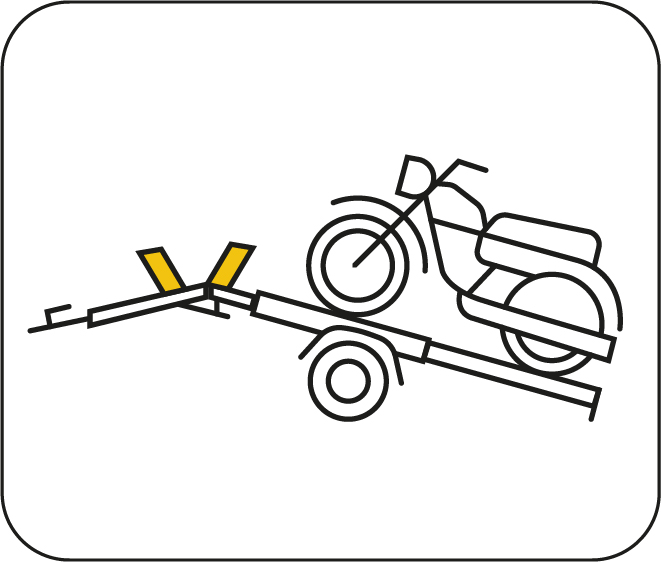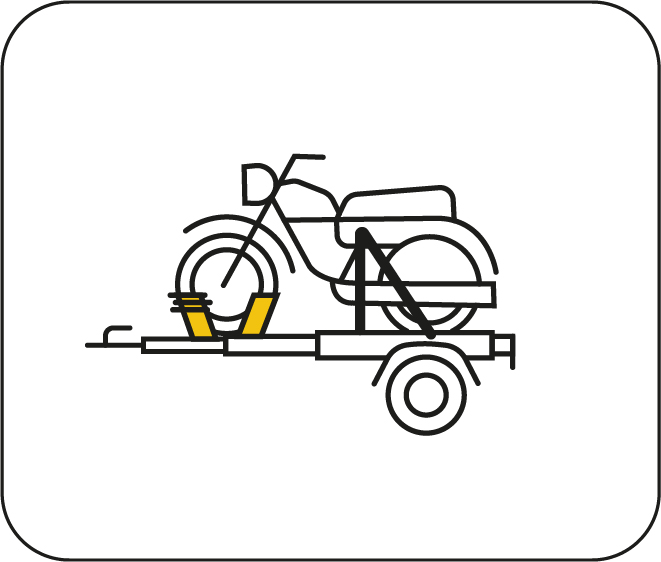 You can pick it up in the minimum space thanks to the folding system and them wheels of displacement , that will allo w you to save it in the minimum space posible.
This system is developed for the bike that keep stable and save at all moments thanks to the anchor of the front wheel and all the rest systems of the trailer.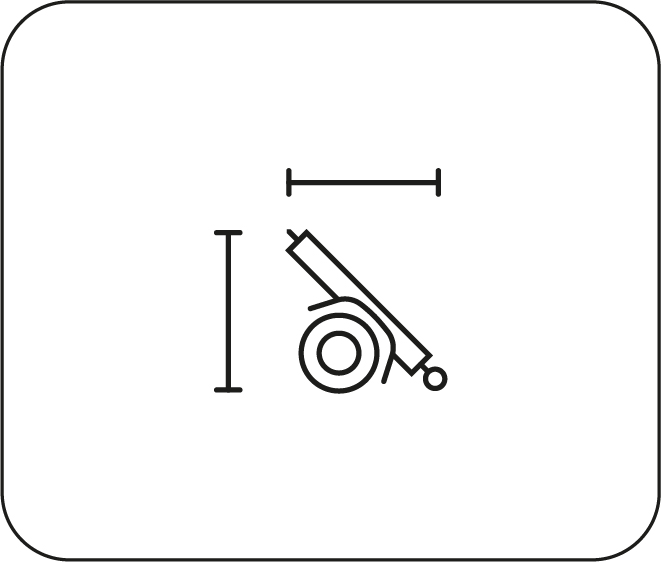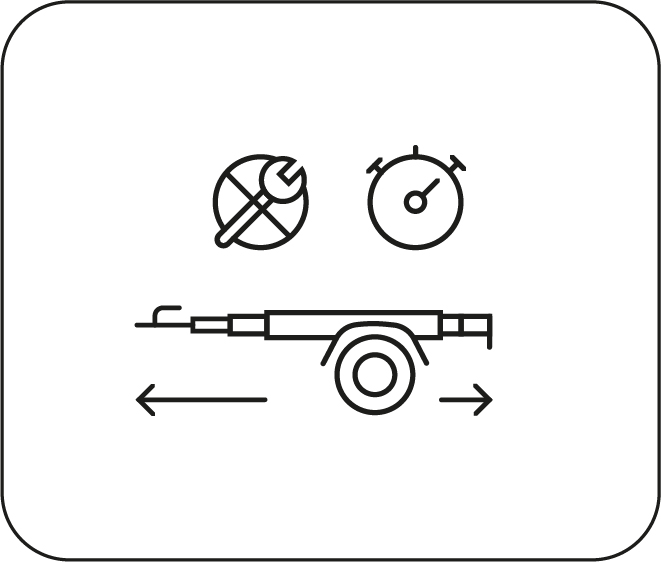 Folding and unfolding system pretty fast, thanks to the pins and automatic triggers, his deployable lance and the telescopic ramp. All that without tools.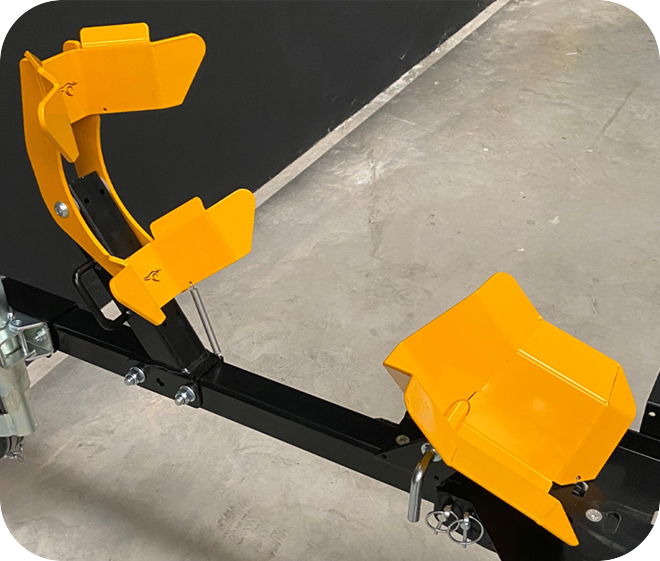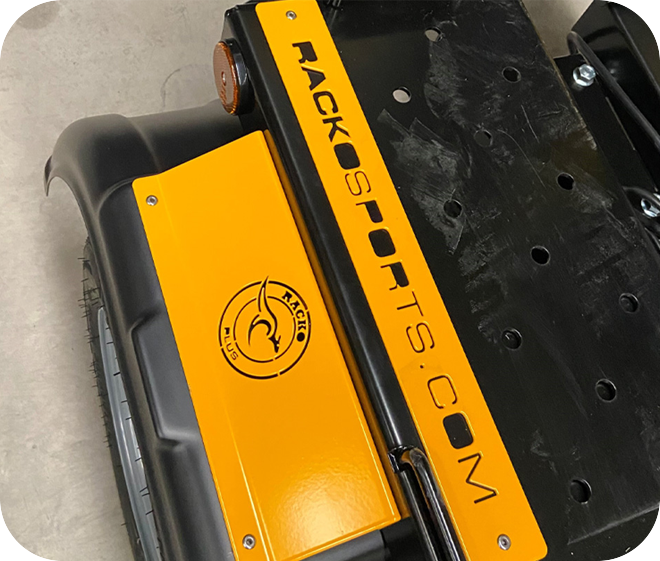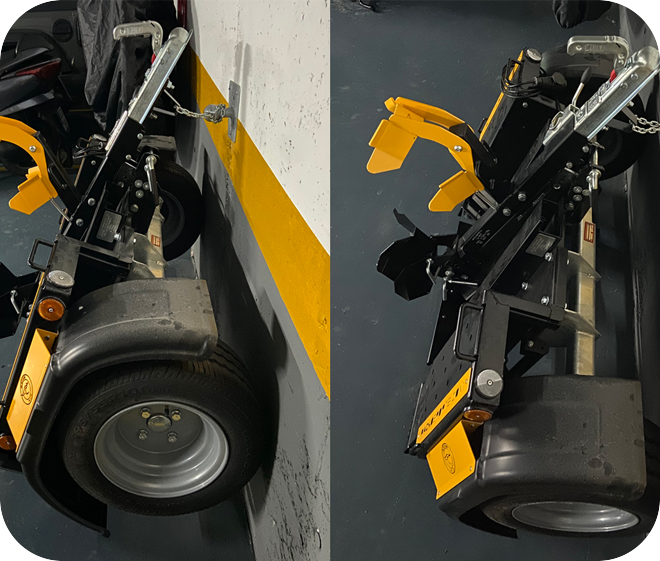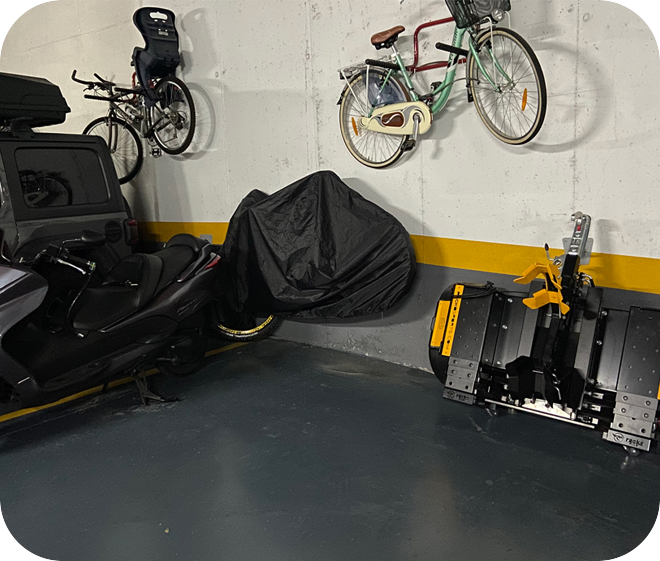 QUICK RELEASE SYSTEM FOR EUROPE LICENSE PLATE
All our RACKO trailers include quick release system for europe license plate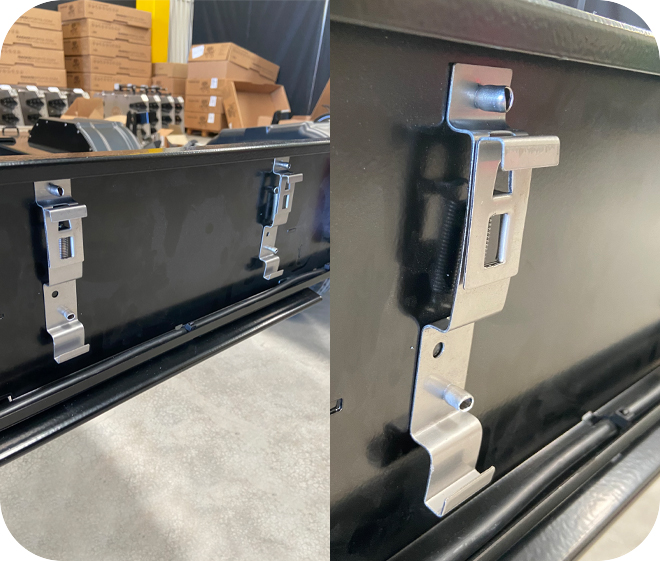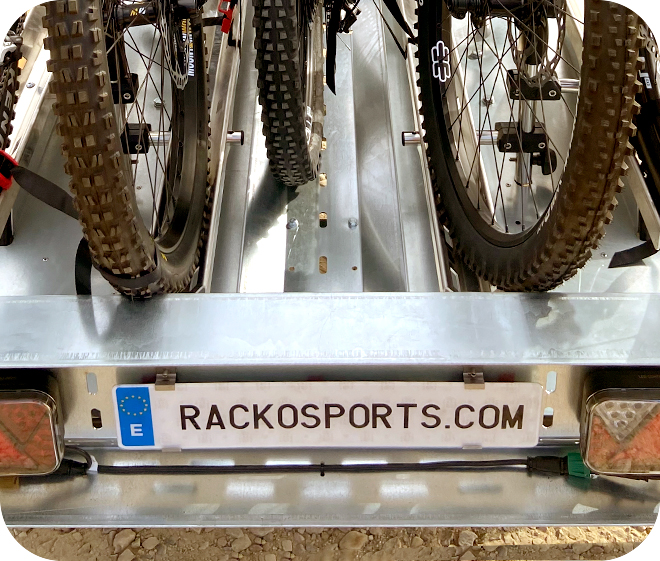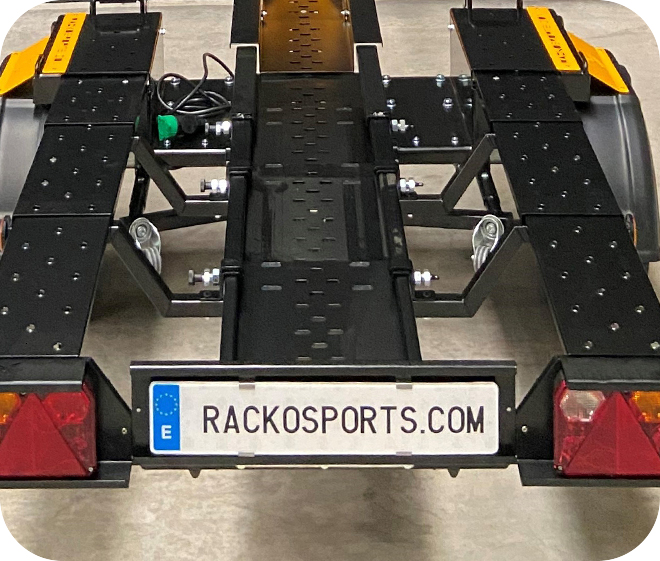 ACCESSORIES
SURF, E-SURF, BIKE, E-BIKE