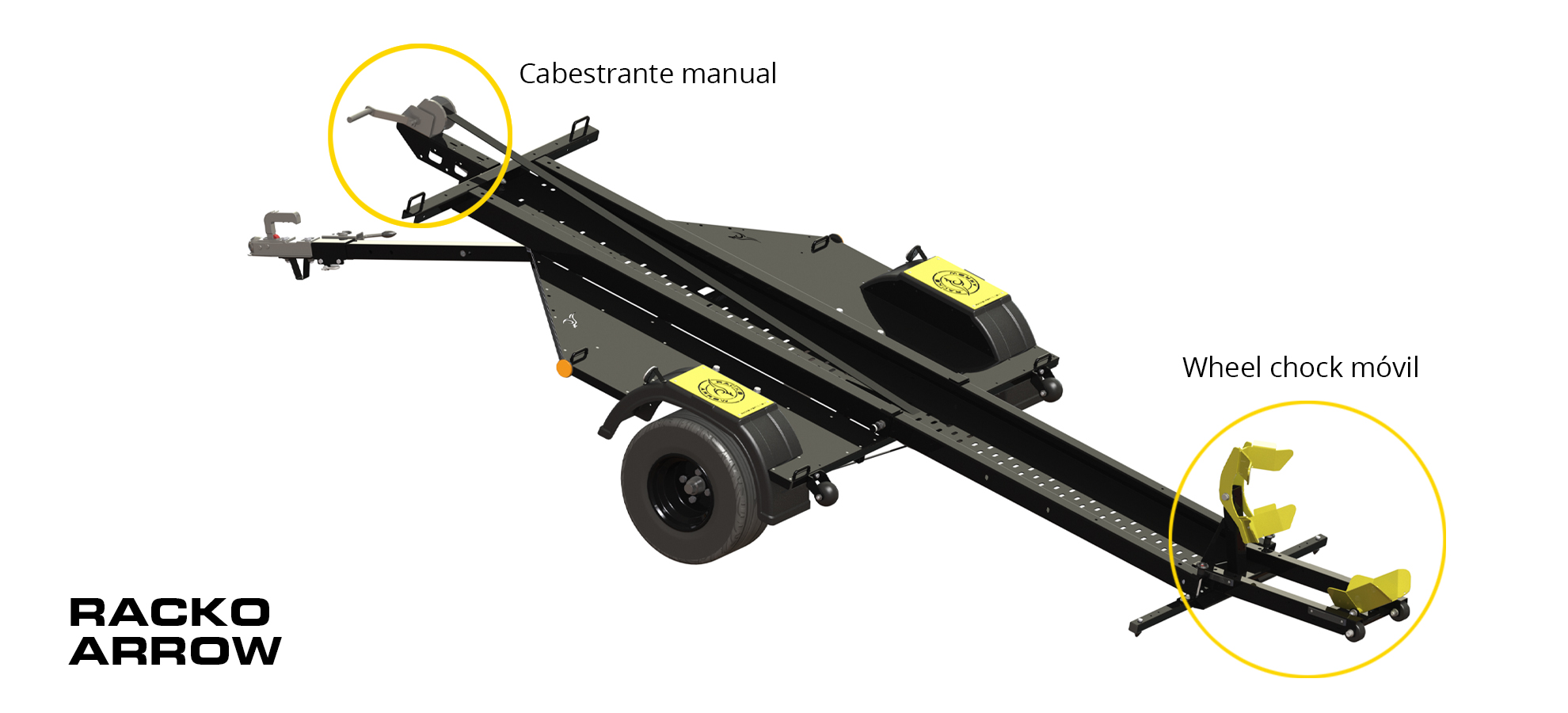 MMA 750 kg
Folding and Swingarm
Winch loading System
Safety Manual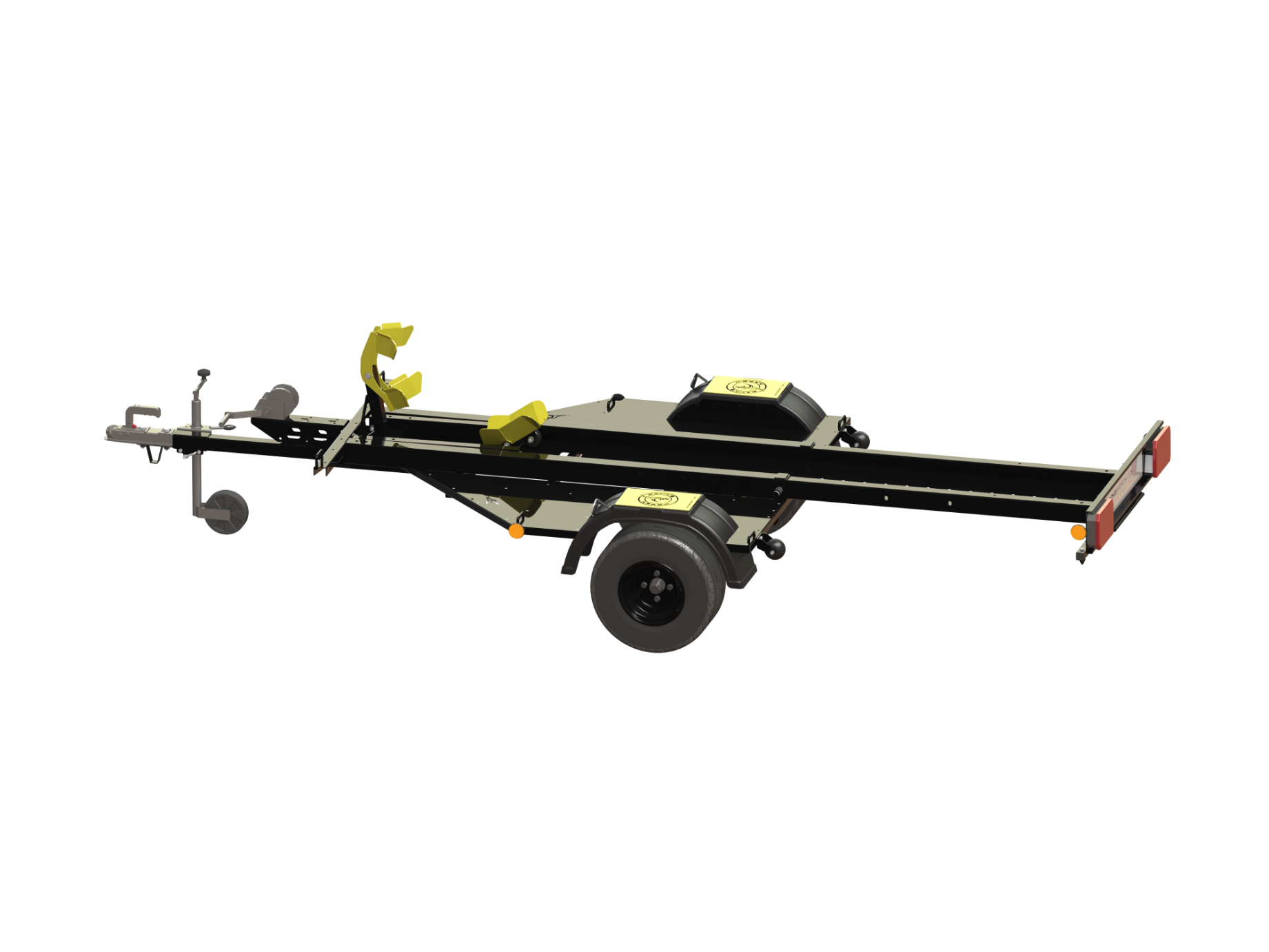 With Manual SafetyWinch System for all motorcycles types.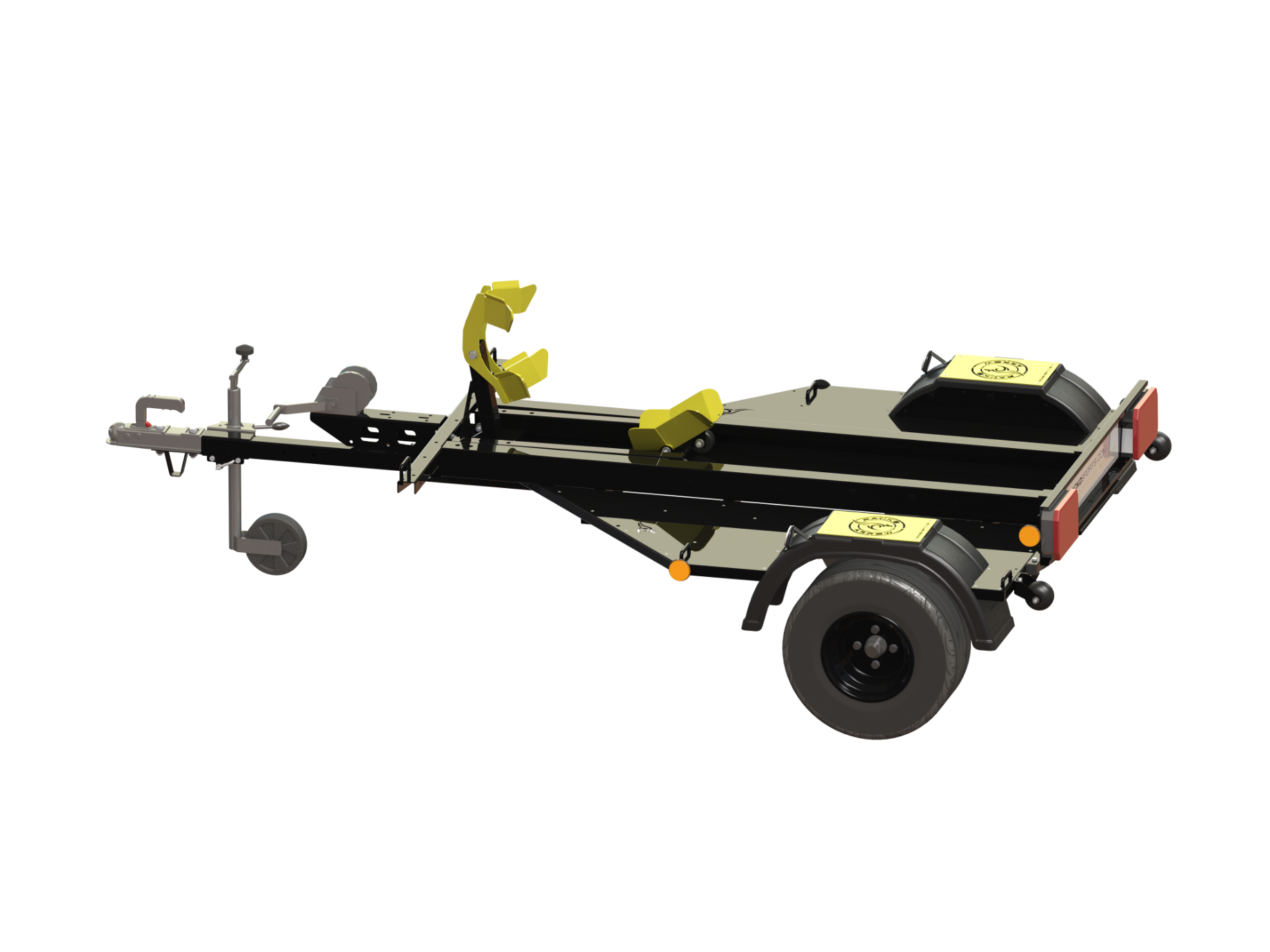 Foldable and swingarm Telescopic Trailer. It can be safe in vertical by an articulated
Spear. The front wheel is placed in the floor by a catcher trolley. The manual winch
help the motorbike to uplo
ad it.
The troley has a catcher trolley wheel, manual winch, and a Jockey Wheel to be able to
translate if the troley is not connect to the vehicle.
Chain sling Set is including to support your motorcycle.
The trailer is ready to be use in the reception.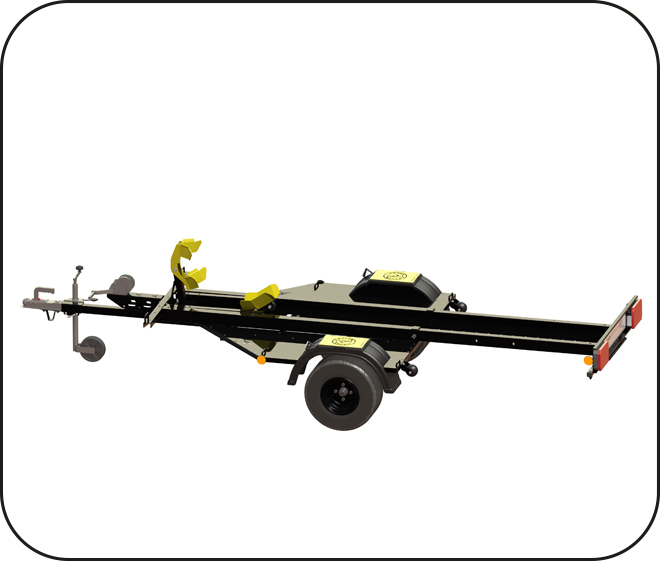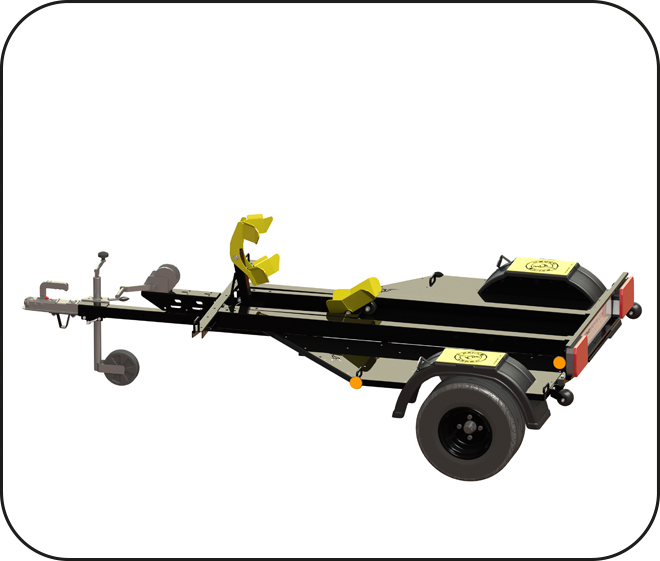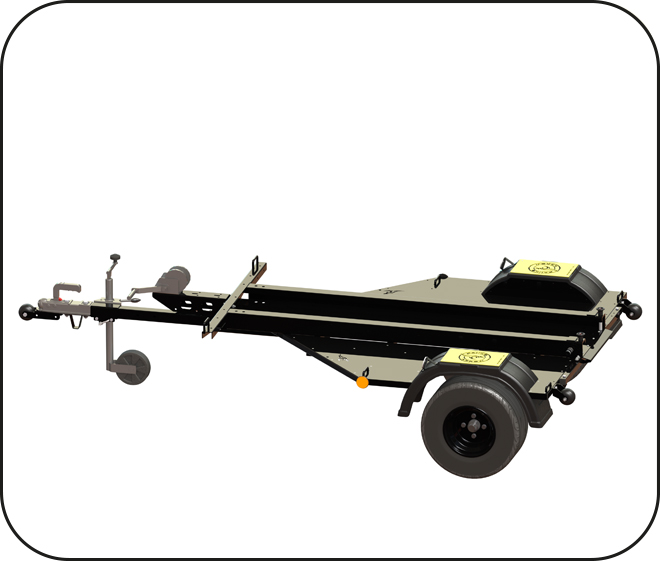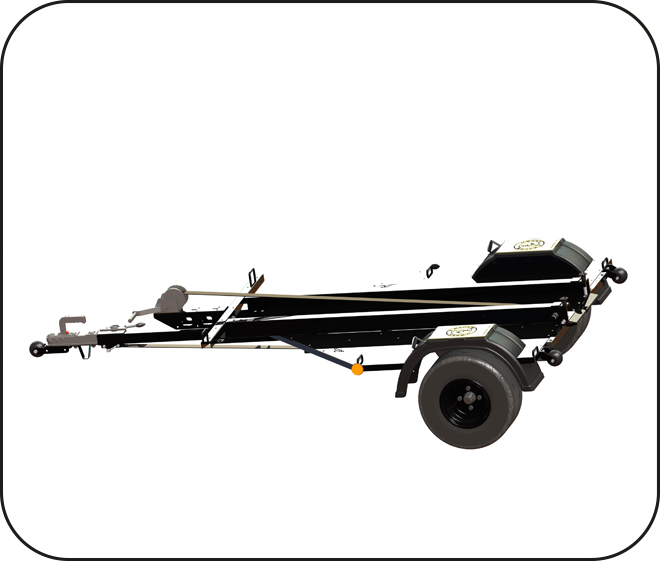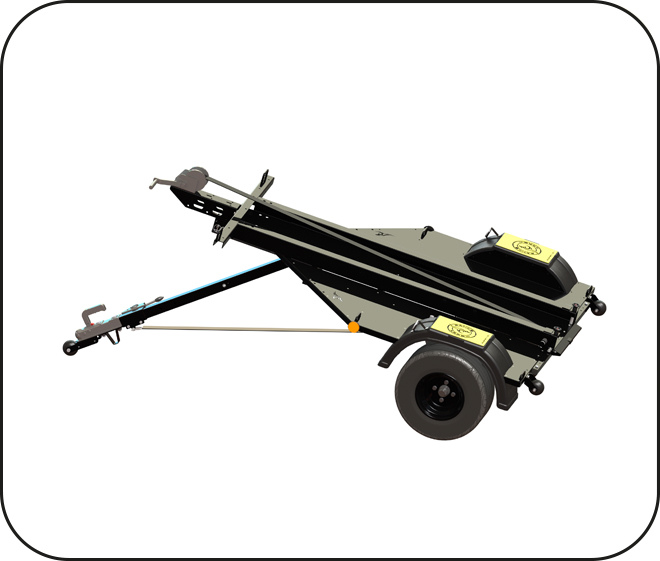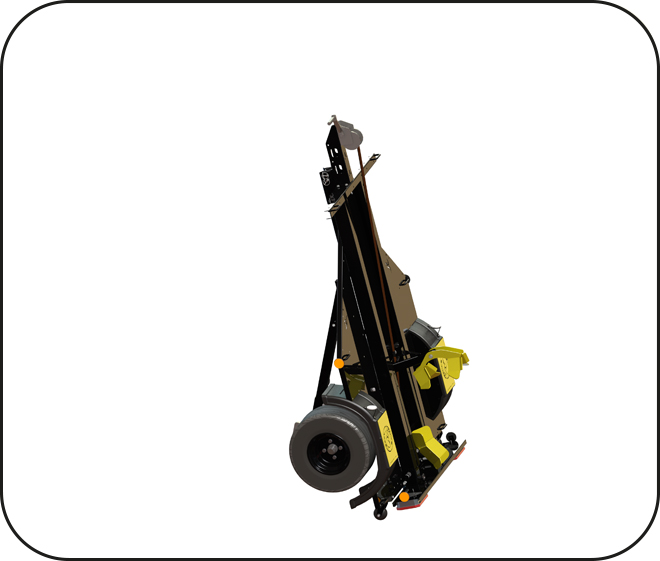 Trailer for a motorcycle manufactured and designed with the highest technology.High strength materials, galvanized steel and baked paint. 2,10 meters maximum high in the stockage.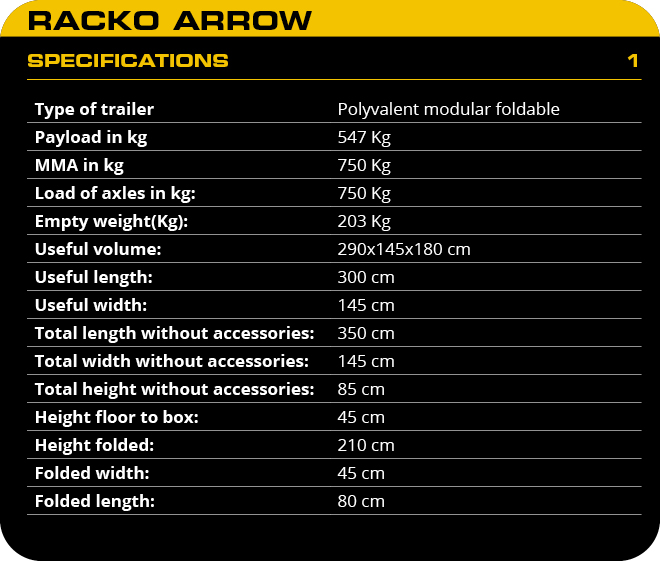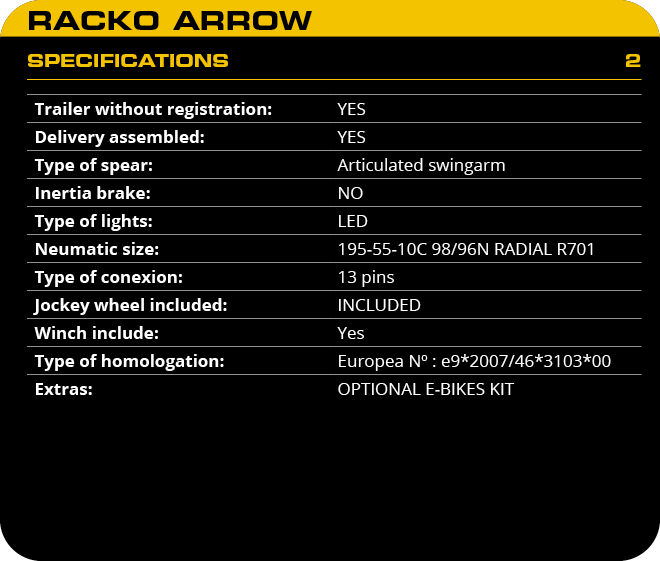 QUICK RELEASE SYSTEM FOR EUROPE LICENSE PLATE
All our RACKO trailers include quick release system for europe license plate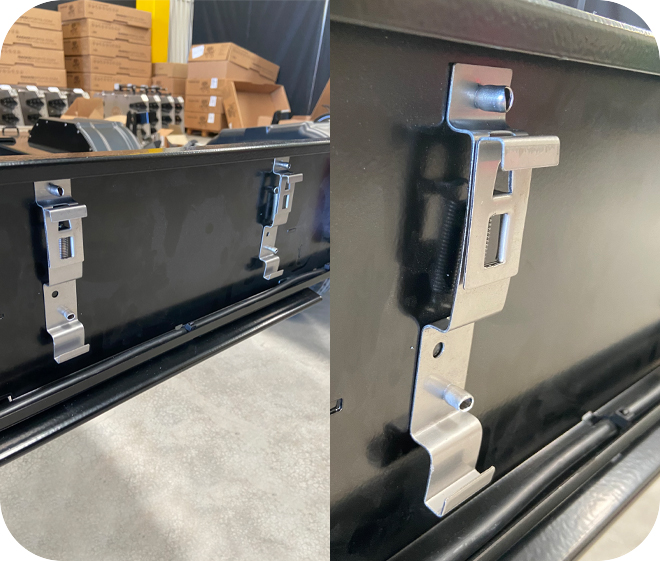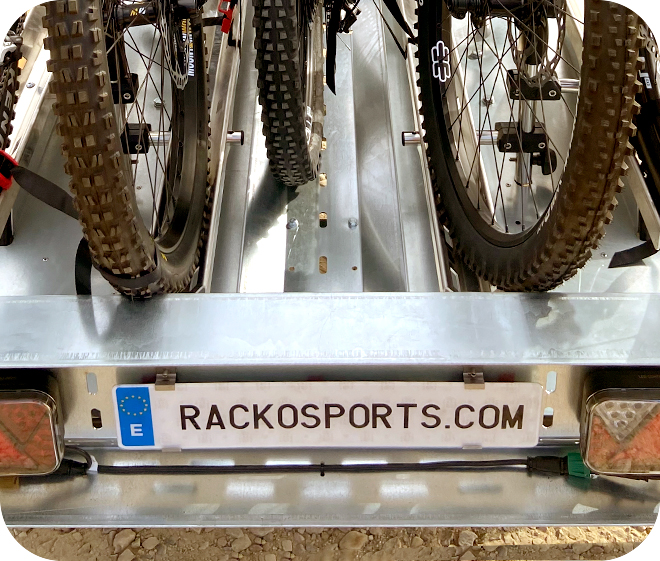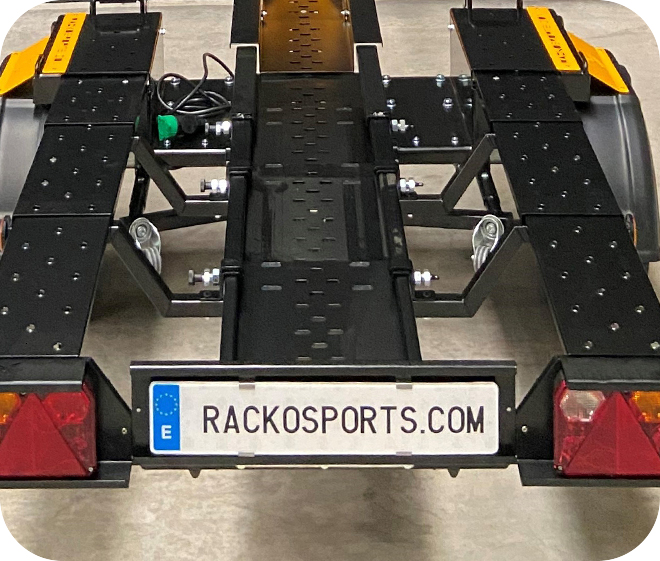 ACCESSORIES
SURF, E-SURF, BIKE & E-BIKE