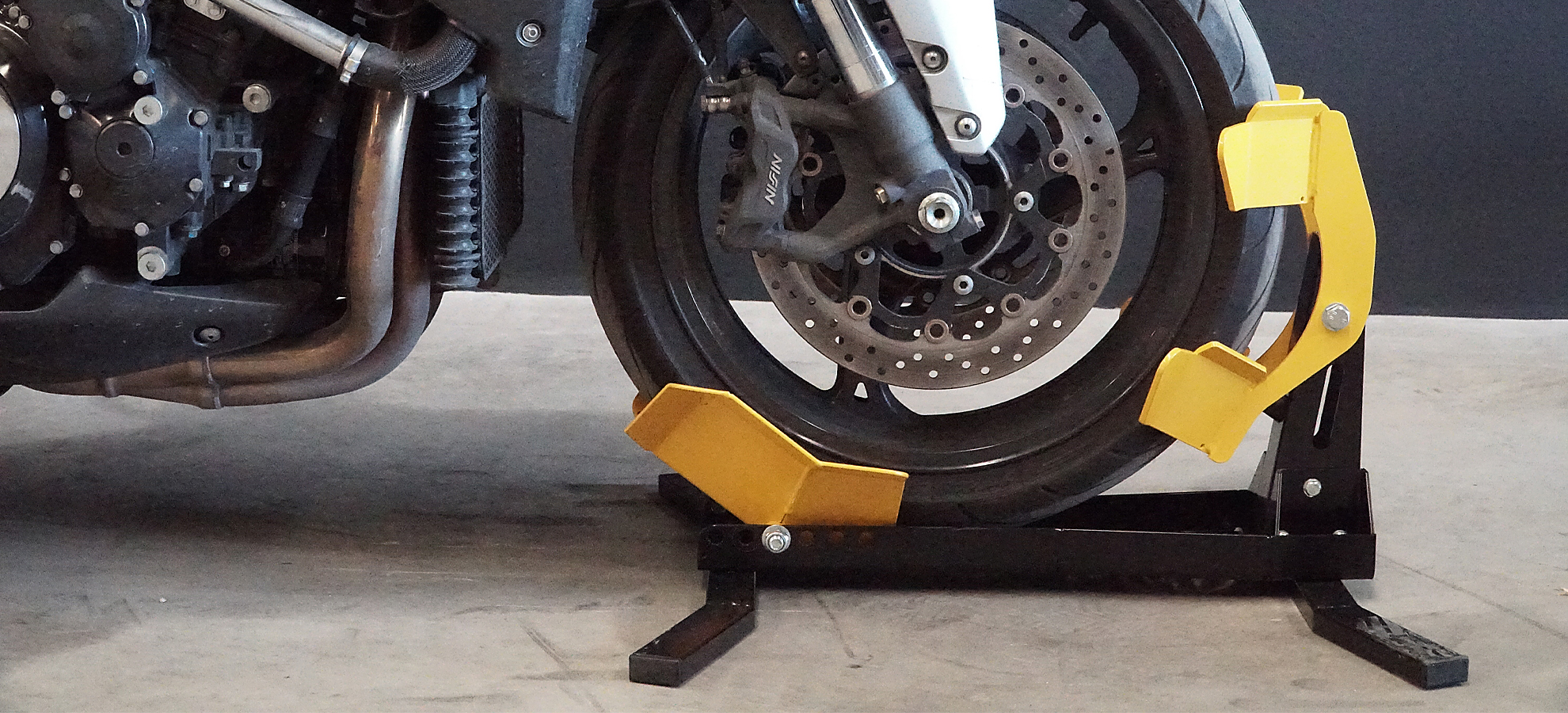 Receptor de rueda plegable para moto
Wheel Block system for front Wheel is ready to stabilized the motorcycle in vertical
position. It can be use on the ground or even in trailers and platform only using few screws on it.
Maximum safety on the transport or in the parcking place. MAnufactured in 4mm Steel and oven painted.
It designed for 90 mm to 130 mm wheels.
Hold the motorcycle steady and safe.
Easy Assembly